Twin Child Amulets (RakYom)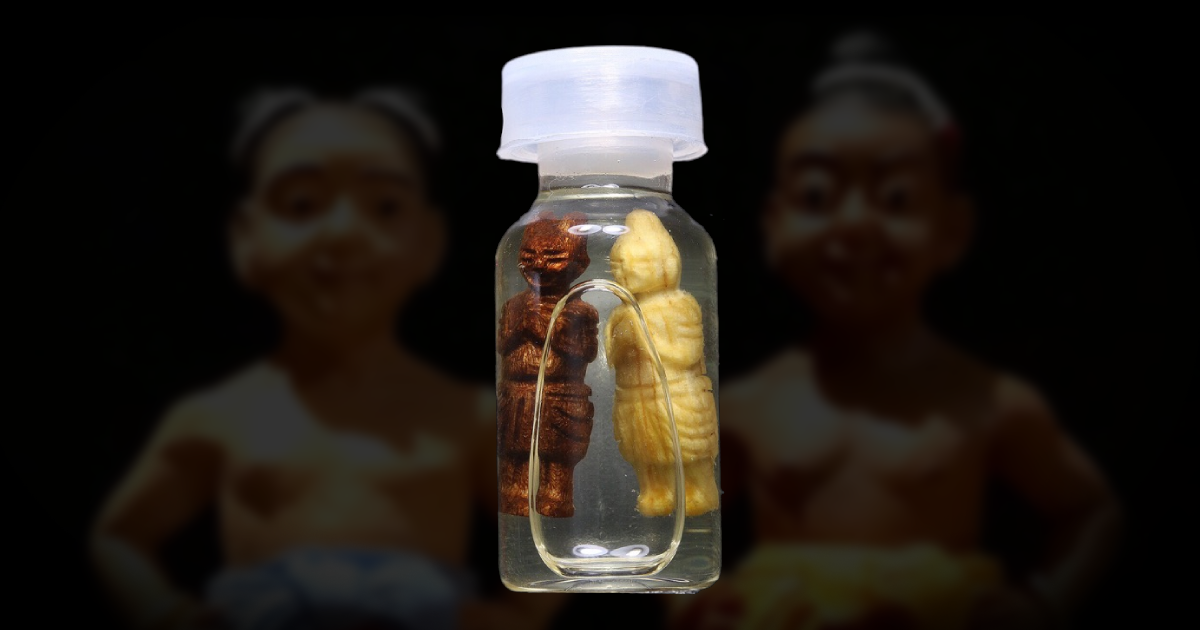 Rak-Yom is a figure of a child, carved with a pair of wood, looks like a child, I stand clenching fists on both sides. As if doing boxing.
The one named RAK is a master carved from wood, and some textbooks are used from the beginning. Some texts use roots that point to the east. And must be a root called Death Phrai That is, death itself.

Personally named YOM is carved from gooseberry wood. Use the same plant and root as the root or double love tree. That, but with white color Personally made from double love roots are black. When the teacher has carefully sculpted the two headless children Will perform a chanting ceremony by placing the two child figurines in a bronze bowl With aromatic oil or moon oil already prepared before the teacher has to make a vision while chanting Is to awaken until the two images of the sheep rise up and dance And playing with each other as if living spirits were then available Who will give you love to help you in your mission Then bring the love yom and the essential oils charged into a small glass bottle Which size fits The body of love that will go down to be together both. Take it with you when going out of the house for that mission. When he returned to his home, he brought his love to the right place. Arrange rice, fish, food, snacks to love the two consumed As if we kept the children in the house.

Showing 1 to 3 of 3 (1 Pages)